Balance and mobility are important aspects of life that we take for granted but are essential for our activities of daily living. TM Physio is pleased to offer a group exercise classes to enhance your balance and mobility.
The program is run by our experienced physiotherapists using a targeted exercise circuit to challenge and improve your mobility and balance. The circuit will be a combination of balance, agility and strengthening exercises, with the aim of reducing your falls risk, improved confidence and strength to achieve your life activity goals.
When:
Tuesday and Thursday – 10am to 10:45am
Where:
Group Exercise Classes will be held at Kippax Uniting Church Hall (Corner of Hardwick Cres & Luke St, Holt)
Class Cost:
Term booking of 10 pass for $150
Casual pass $18 (if places are available)
See additional detail for other costs.
Additional Information:
Pre screening

Each participant will need to attend TM physio clinic for a pre-screening assessment to ascertain suitability and to develop individual targeted goals.
Cost: $50
Duration: 20 Minutes
Note: if you are a current patient please speak to your physio about this assessment.

Group size: limited to 15 to comply with COVID safety regulations.
To remain COVID safe we will require each class participant to purchase their own theraband $5.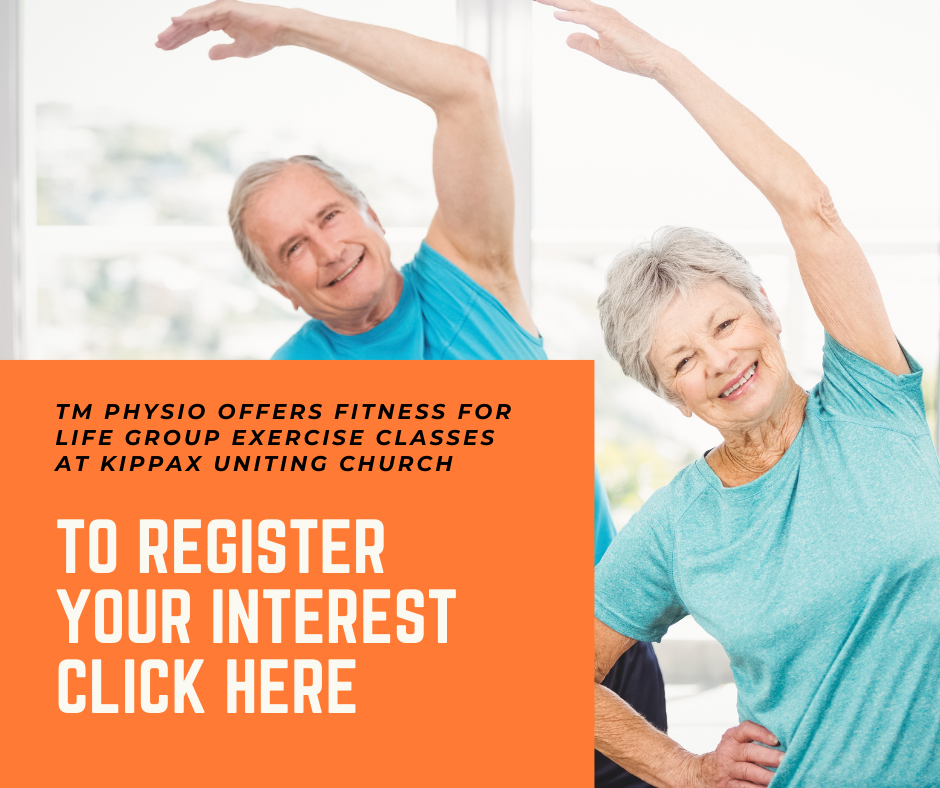 Contact us for more details.