Pre-Season Junior Development Programs
Drop-In Recovery Sessions
Sore from the weekend's games?
TM Physio are now offering Magpies Juniors payers drop in active recovery clinic to help you recover faster and perform better!
The recovery clinic will be run by our Exercise Physiologist, Adam. Its focus it to reduce soreness, maintain strength and improve mobility after competition to allow you to perform better throughout the week and into the next week's game. It will consist of a small low load resistance circuit paired with mobility and cardio exercise. Adam will also be able to triage any niggles or injuries that may need further consultation.
What is active recovery and why is it beneficial?
Active recovery is exactly what it sounds like, using activity to help recover faster. The increase in blood flow that comes from low intensity cardiorespiratory training helps flush out any waste products left over from high intensity exercise in the bloodstream or muscle (such as a game). It also helps to assist in repair of the muscle fibres after high intensity activity.

Moving the joints through low impact and low resistance has been proven to reduce muscle soreness. 6-10 minutes of light resistance training in conjunction with 10-20 minutes of cardiorespiratory training has been extensively researched and shown to increase the subsequent performance while lowering blood lactate levels.
Cost: $10 per session
Where: TM Physio Clinic Kippax (76 Hardwick Crescent, HOLT)
When: Every Monday between 5pm to 6pm
Session Details: This is a drop in session and so you can drop in for 20 mins or stay for 45min. 
Please arrive for the start of your session by 5:40pm at the latest.
Group Junior Development Program
A 6-week preseason program aimed at introducing young athletes to the gym environment, resistance training, reducing injury risk and improving performance.
Junior Performance Session
1:1, 1:2 or 1:3 45-minute sessions focusing on high performance and athletic development. A program more tailored to each individual with sessions focusing on both running technique with video feedback and analysis, performance metric testing, power training and more advanced resistance training.
Introduction to strength training and the gym

Reducing injury risk

Safety in the gym

Athletic performance
Introduction to more advanced strength training

Reducing injury risk

Athletic performance

Power and speed training
Performance testing

Technique analysis and video feedback

Running technique sessions
These sessions are in packages of 3 to ensure athletes get adequate testing, coaching and time to ask questions about the two programs provided while performing them under supervision of our EP (Gym and running).
CLASS COST:
$60 for 6 weeks (6 sessions). Groups of 10+
Where:
TM Physio Clinic Kippax & Oval TBD
When:
Mon 6th Feb – Mon 20th March 5:15-6pm
Session Details:
45 minute sessions run by an Exercise Physiologist.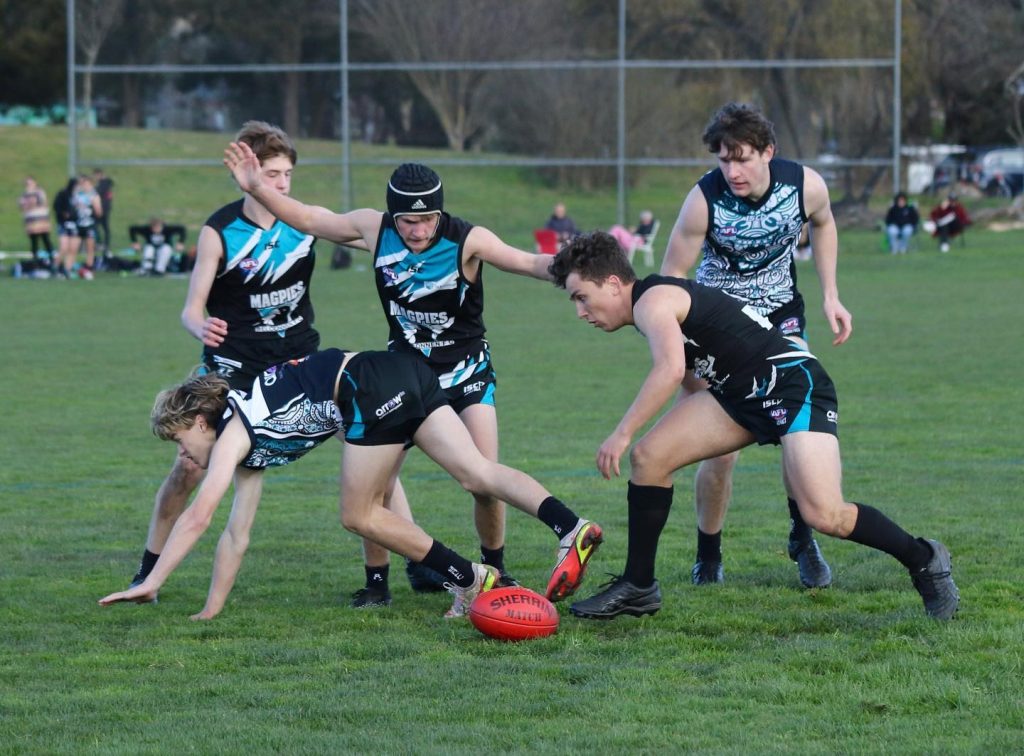 CLASS COST:
3 session packages cost:
1:1 – $210
1:2 – $180
1:3 – $150
Where:
TM Physio Clinic Kippax & Oval TBD
When:
TBD when participants available
Session Details:
45 minute sessions run by an Exercise Physiologist.