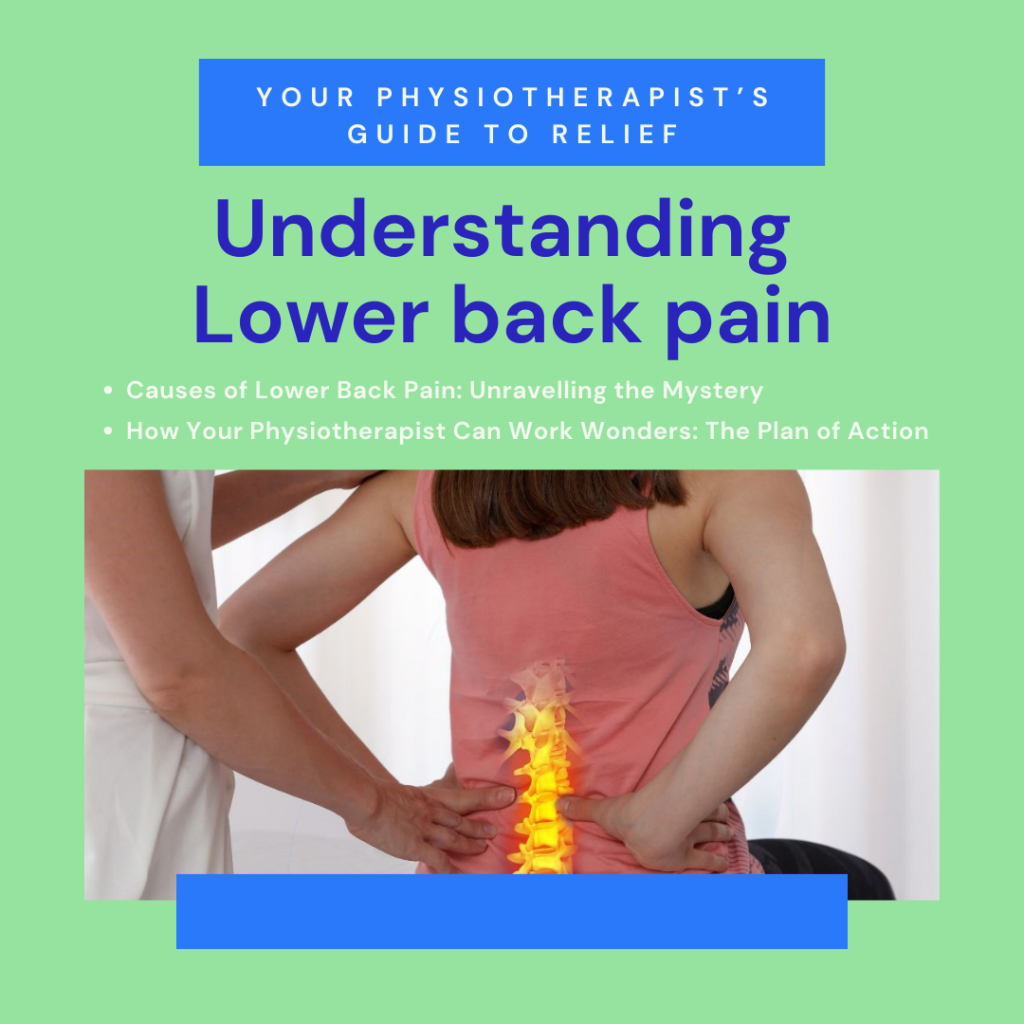 If you've ever experienced lower back pain, then we have an article for you! Lower back pain is one of the most common complaints and we have detailed some of the causes and how physio can help you. 
It's a talented bunch at TM Physio and most recently we started playing Oztag at Holt on a Monday night. It has been so much fun and we even have some furry friends come along to watch us play 🐶.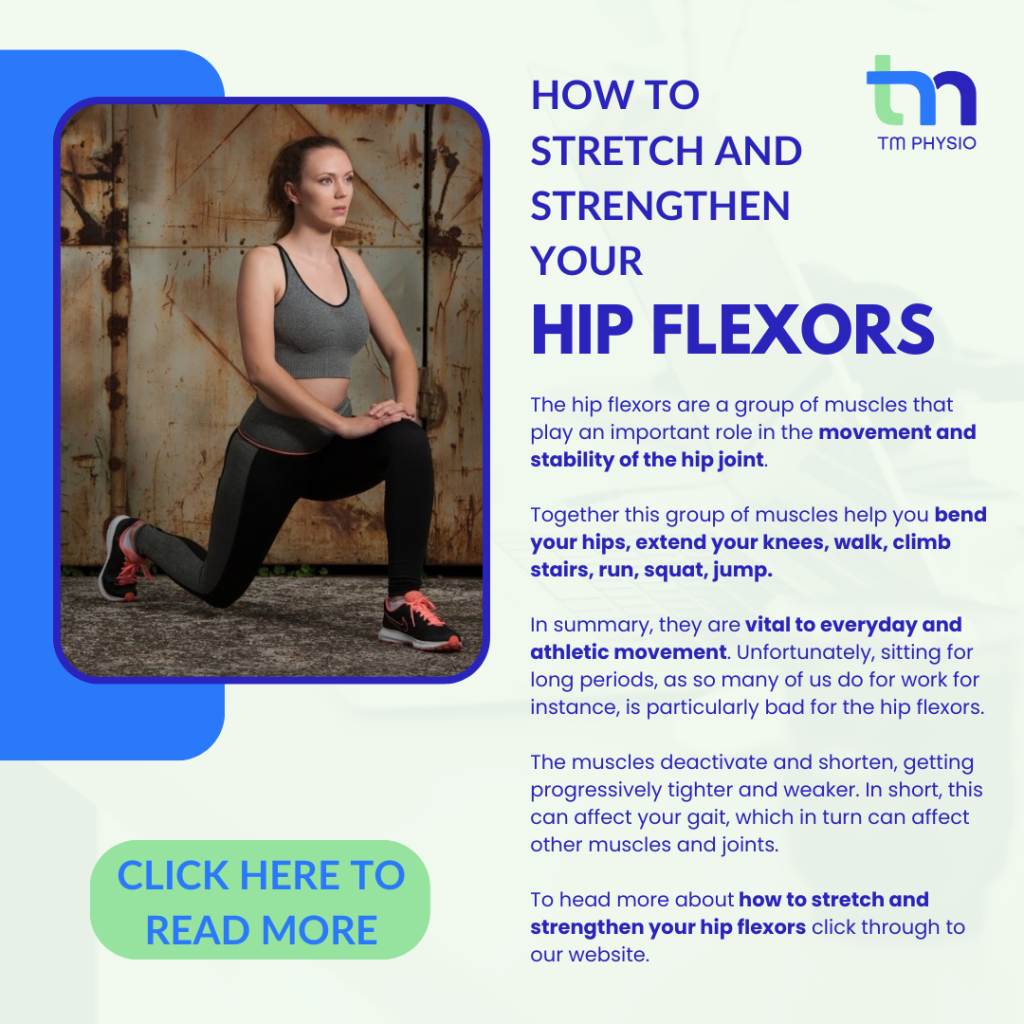 September 2023 newsletter
Happy September newsletter 🌷. Spring has definitely arrived and along with it the warmer weather, magpies and a bit of extra daylight. This month we have team member celebrations, an article about hip flexors and program updates.
Hips are an essential joint in our bodies and we use them constantly. The hip flexors are a group of muscles that play an important role in the movement and stability of the hip joint. In this article you can find out more about how to stretch and strengthen your hip flexors.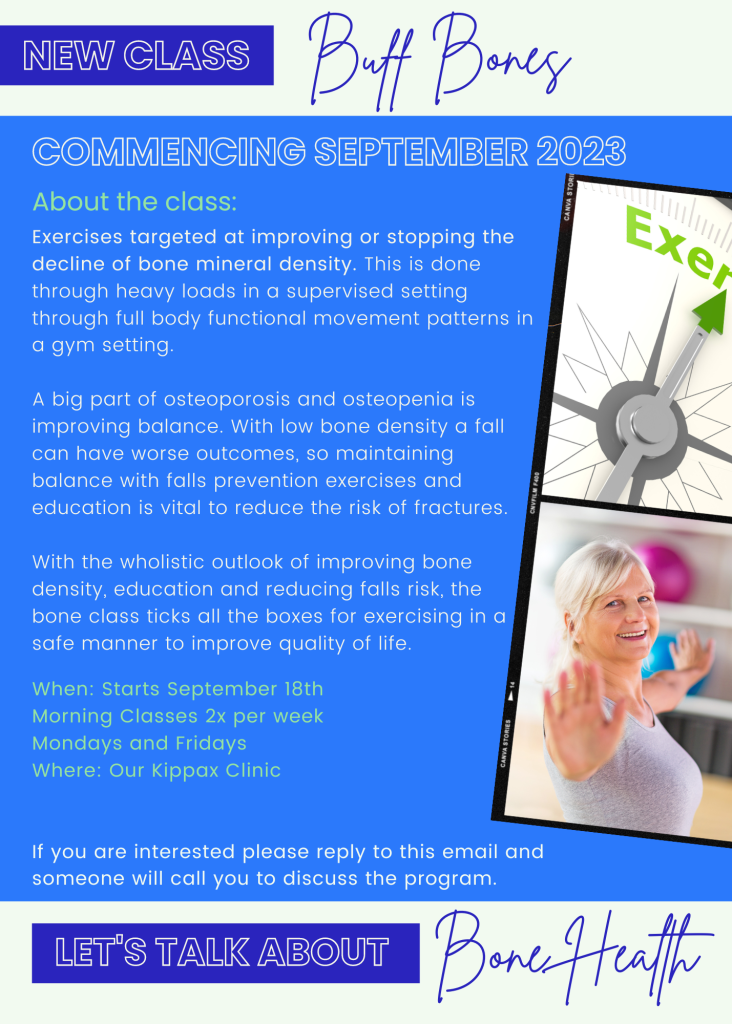 An exciting new exercise class "Buff Bones" aimed at people with osteoporosis or osteopenia will be commencing in September. Run by our amazing Exercise Physiologist Adam it takes a wholistic outlook of improving bone density, education and reducing falls risk by exercising in a safe manner to improve quality of life. Read more below or contact us for more information.
Congratulations to the 5 Magpies Juniors AFL teams who will be playing in their Grand Finals this weekend. TM Physio is a proud sponsor of the club and we wish all the players and coaching staff lots of luck for the big games!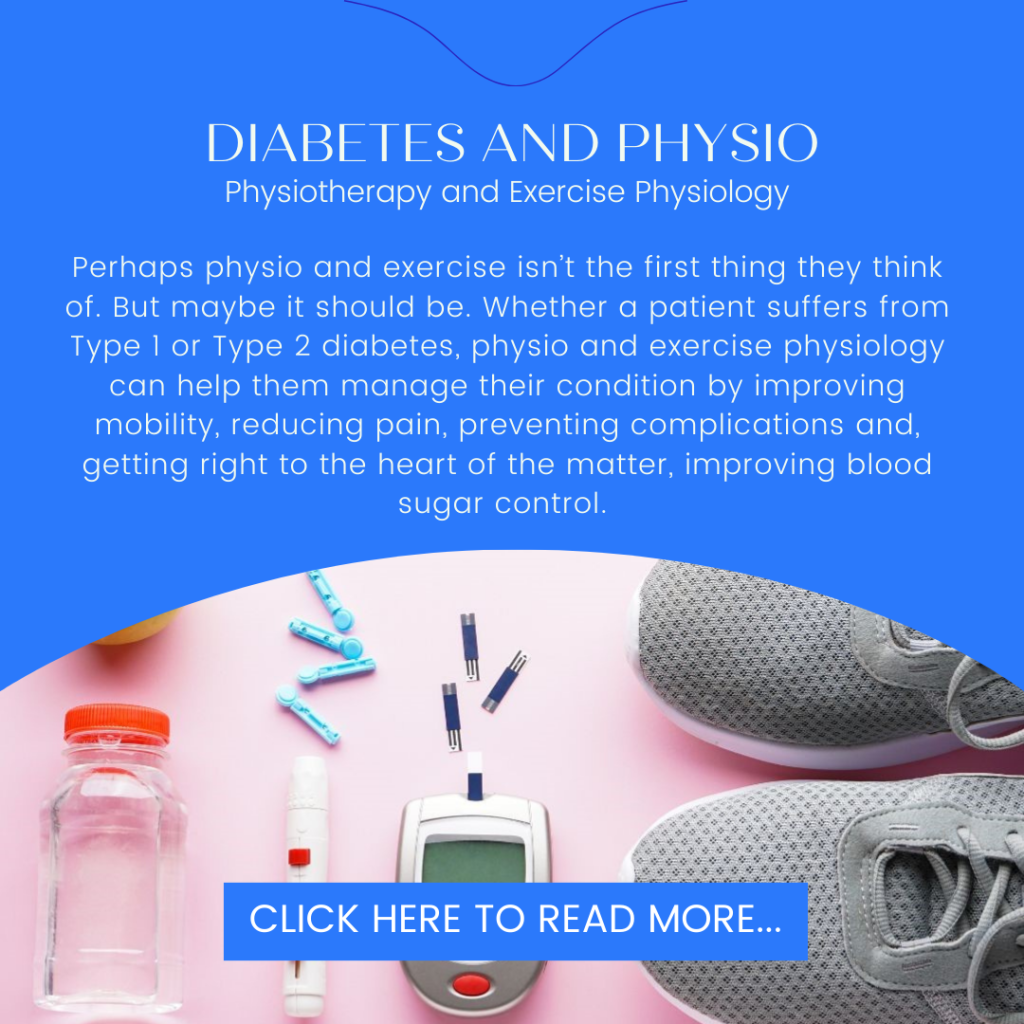 This month we introduce our newest physiotherapist Gwen Ngo who has moved to Canberra from a private practice in Sydney. Gwen looks forward to meeting our clients and is now available for bookings at our Kippax practice.
Did you know that diabetes affects over 1 million Australians and exercise can be very effective to help to lower blood sugar levels by using up glucose for energy. This months article is about the benefits of physiotherapy and diabetes.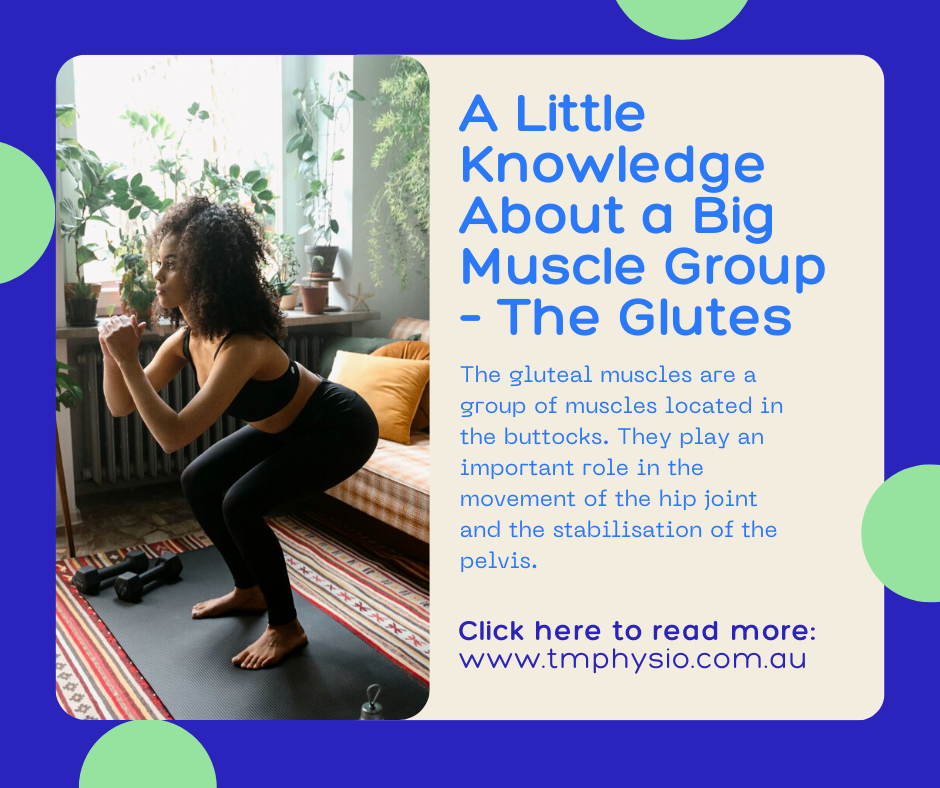 Winter is well and truly upon us here in Canberra and we have seen quite a few of our clients taking off for trips to warmer climates over the next few weeks – enjoy the travel and warmer weather. 
The team at TM Physio recently completed the Push Up Challenge to raise awareness of mental health. We were well organised by our wonderful Exercise Physiologist Adam who had each clinic completing a set number of push ups each day for over 3 weeks! Check it out on our Instagram page.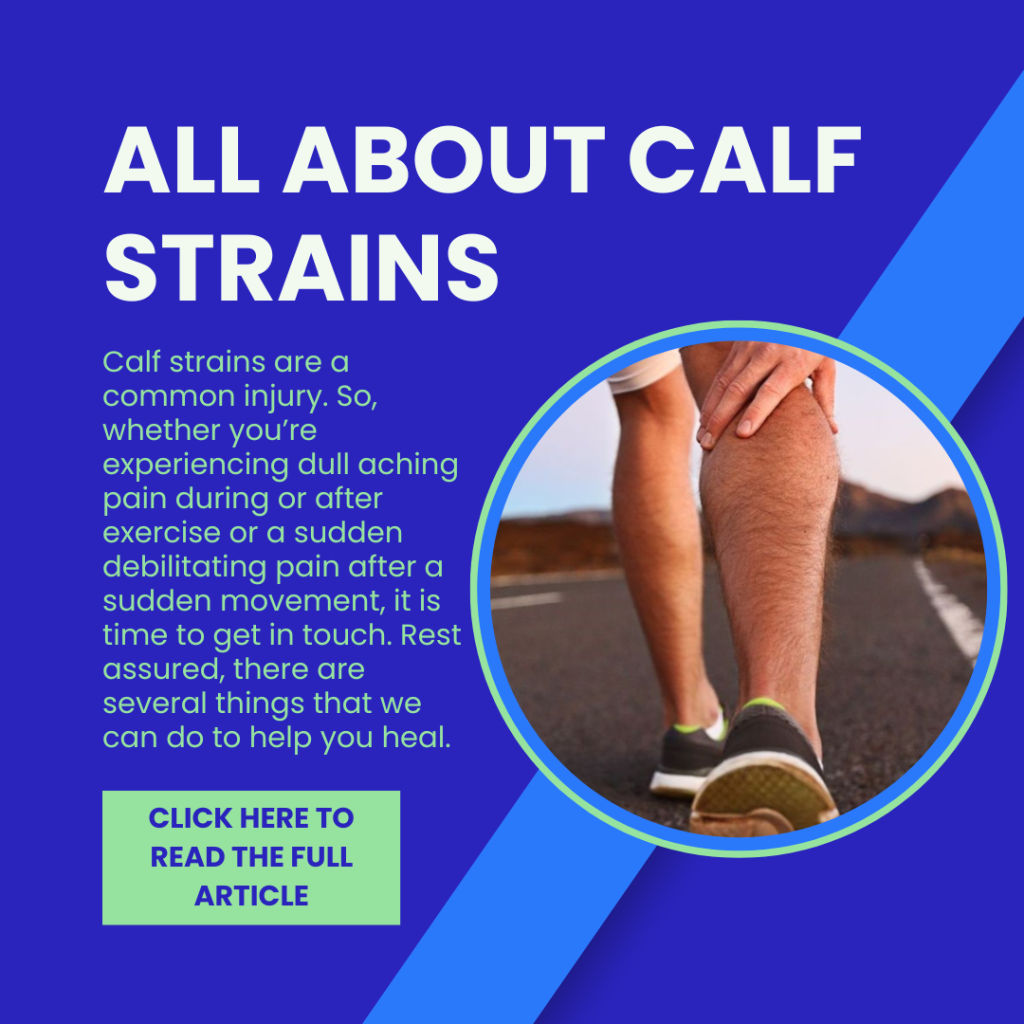 May has disappeared quickly and we are all settled into the new clinic at Kippax. It is hard to believe that it is officially winter in a few days time! 
Our very popular GLA:D program for Knee and Hip Osteoarthritis is also starting in Kippax on June 20. Call us to find out more.
The article of the month is about calf strains. This injury can happen to anyone and we have some tips to help decrease the chance of it happening to you. Read more here.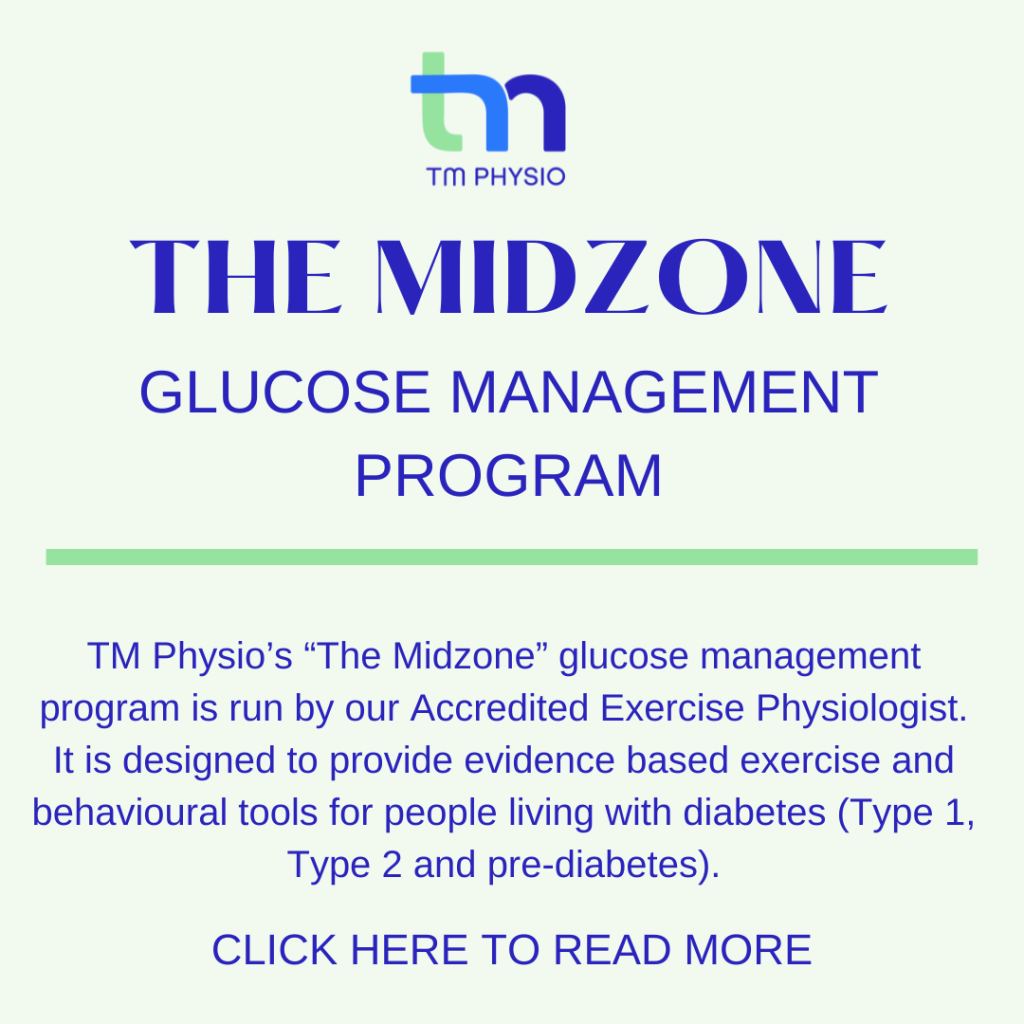 April has been a huge month for the TM Physio team with the move to our brand new clinic in Kippax! The team is loving the new space and the amazing feedback from our clients. 
This newsletter has information about some of the Programs that are offered through both our Kippax and Deakin clinics. There are programs for people with Diabetes, Osteoarthritis, Balance and Mobility and more! Read below to find out about these programs.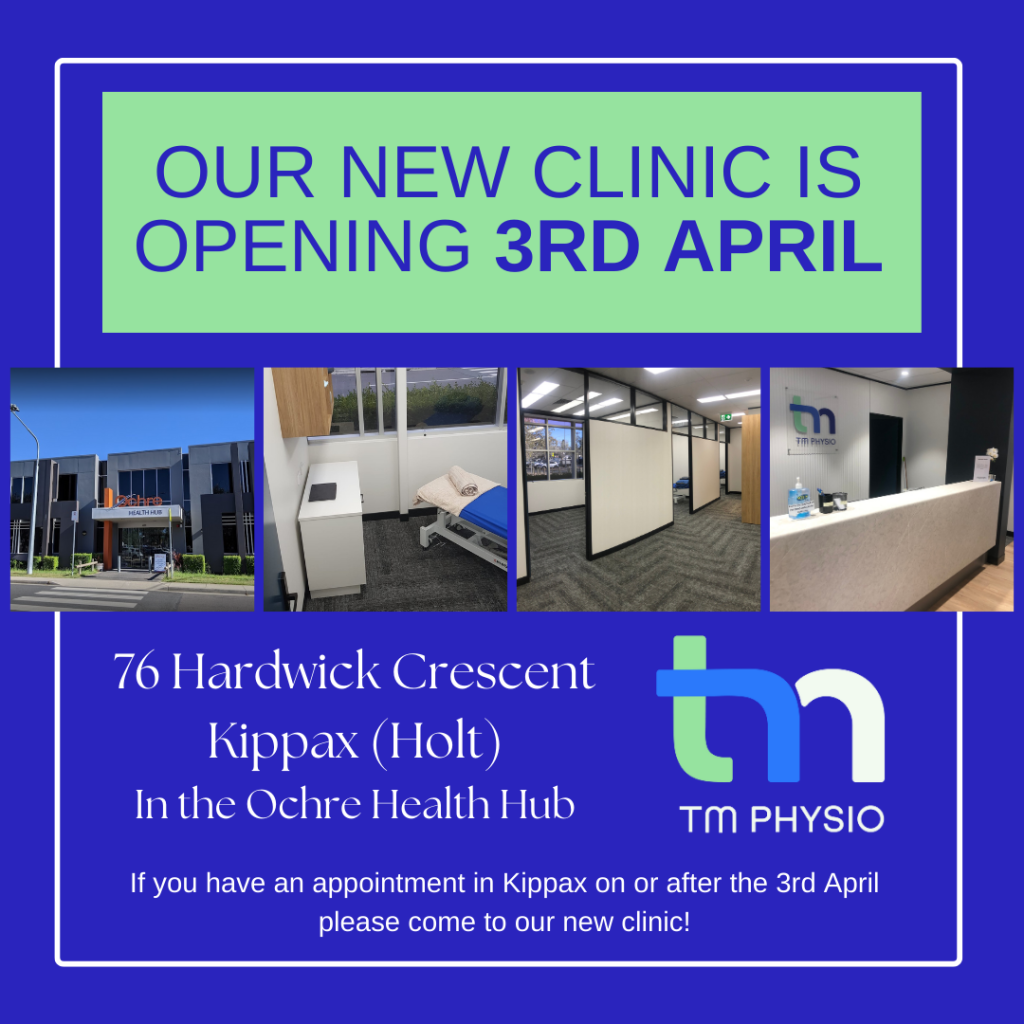 Less than a week to go before the new TM Physio clinic is opens on Monday 3 April!
It is the end of an era leaving Luke St. TM Physio have been at that location since 1998. What are your memories of our Luke St clinic? We would love to hear them. Just reply to this email.
Our team is excited to show all our clients the new space (sneak peak below).
The new address, map and details are included.
If you are in the area please pop into say hi and take a look even if you don't have an appointment.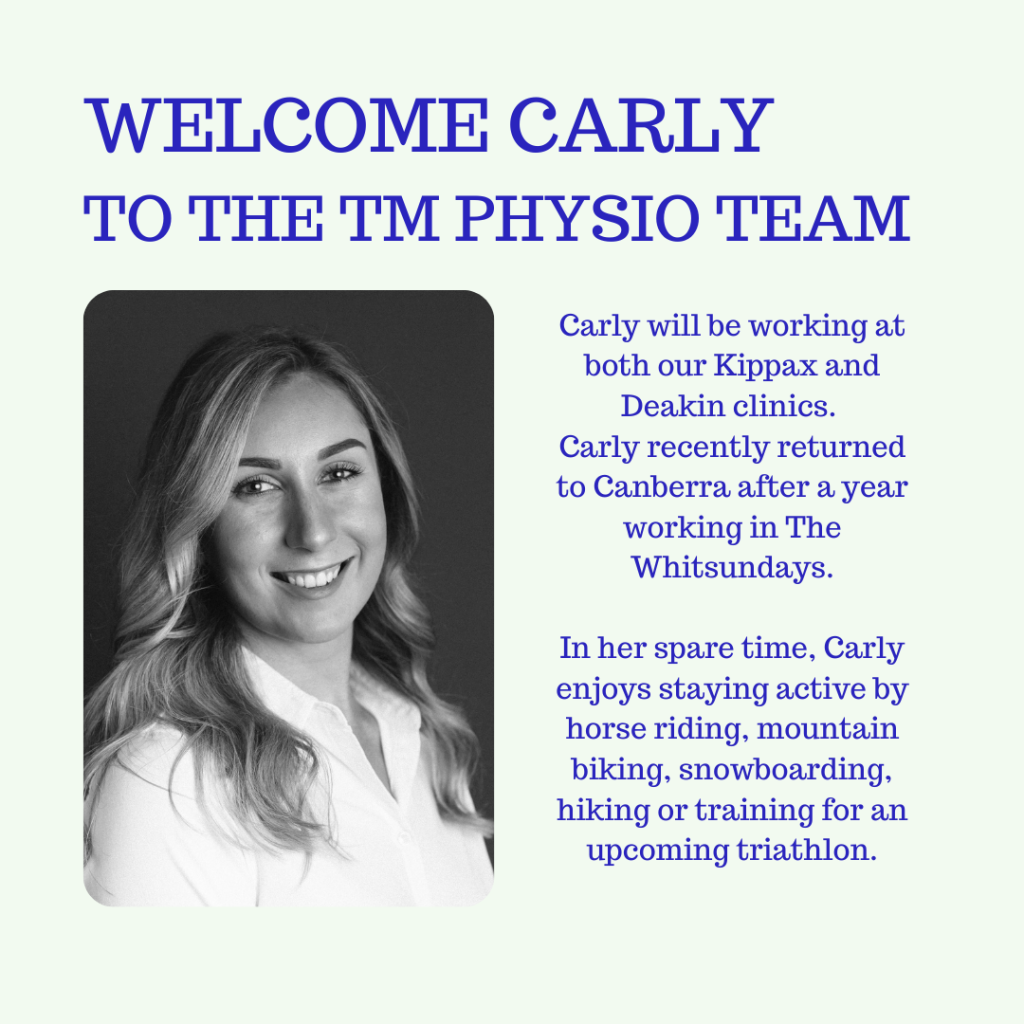 It has been a busy month at TM Physio as we welcomed some of the team back from well earned holidays over the January period. All our programs are back into full swing with lots of positive feedback from our clients.
We are delighted to welcome Carly Hay to the team as a physiotherapist. Carly has most recently been working in Airlie Beach before returning to Canberra to be closer to family and friends. Carly looks forward to working with our wonderful TM Physio clients!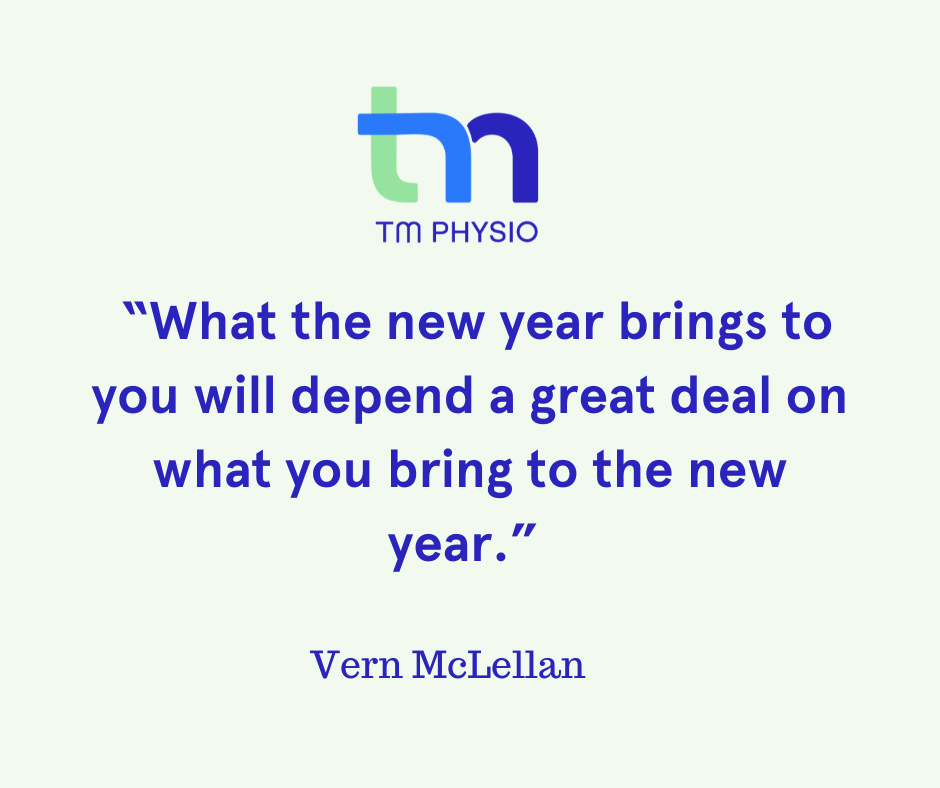 Happy 2023 to all of our wonderful clients. We are looking forward to an exciting year at TM Physio!
Our big news for 2023 is the opening of a brand new clinic in Kippax 🙌. The two other Kippax locations will close and we will be opening in a new space at the front of the Ochre Health building in the first half of 2023. Construction is underway and we are excited to see it all come together. Watch this space for more updates.

Here we are wrapping up 2022! The 2nd half of the year seems to have flown by and we can't believe it is nearly time for holidays.
Last week the TM team took an afternoon off to celebrate the year with lunch and outdoor games.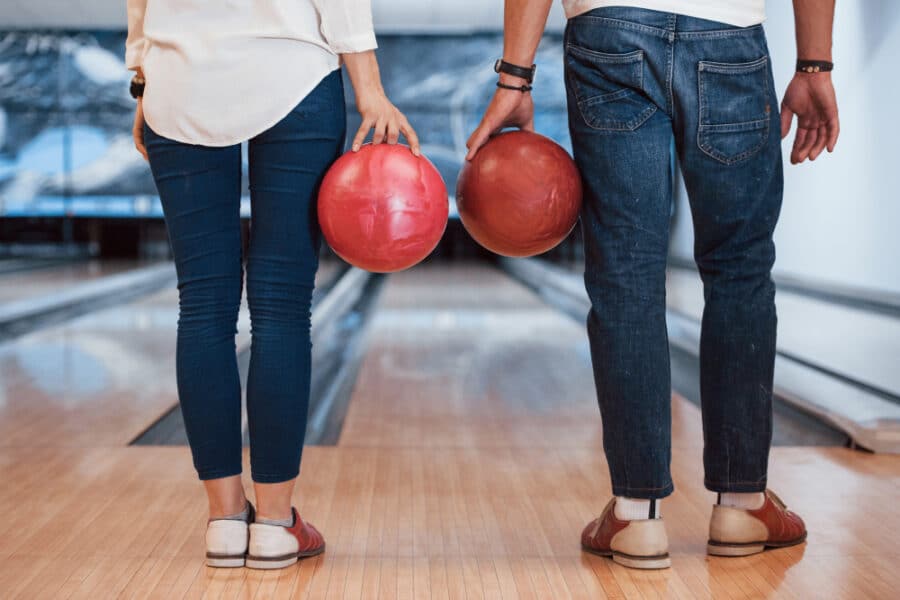 Happy November! We are very excited to launch our new website 🤩. Check it out www.tmphysio.com.au. You can book online and also learn about various areas of treatment and different classes and services we offer. We will be continually updating and adding content so please let us know if there's something you would like to see added.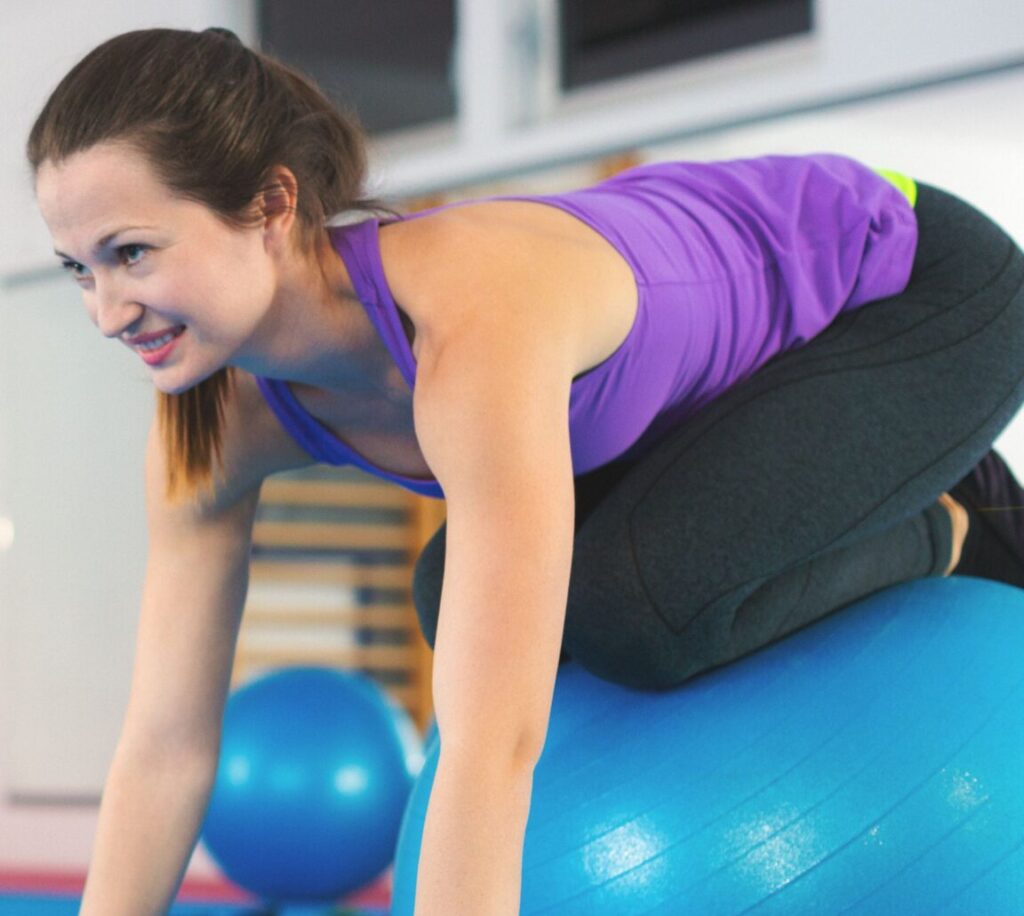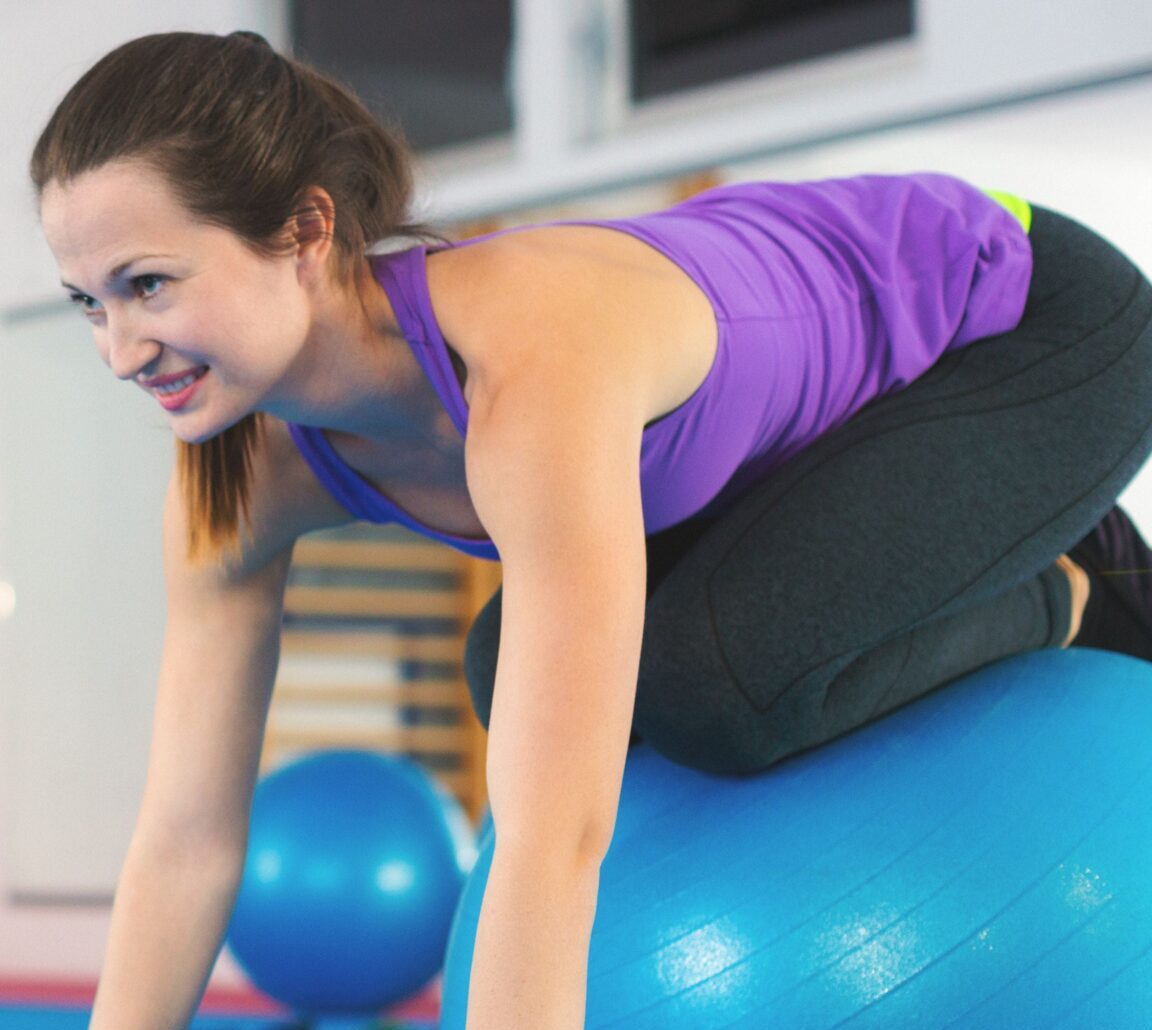 Another month down and we are creeping or perhaps zooming closer to the end of the year. Here at TM Physio we have been busy looking after our wonderful clients. We have also started the next round (and last for the year) of our various Exercise Groups/Classes.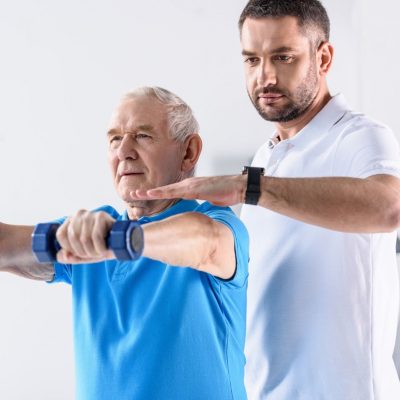 Coming to Deakin in November: our Targeted Exercise Program!
As a past participant of our GLA:D program we are offering you the first opportunity to take up the limited number of places available.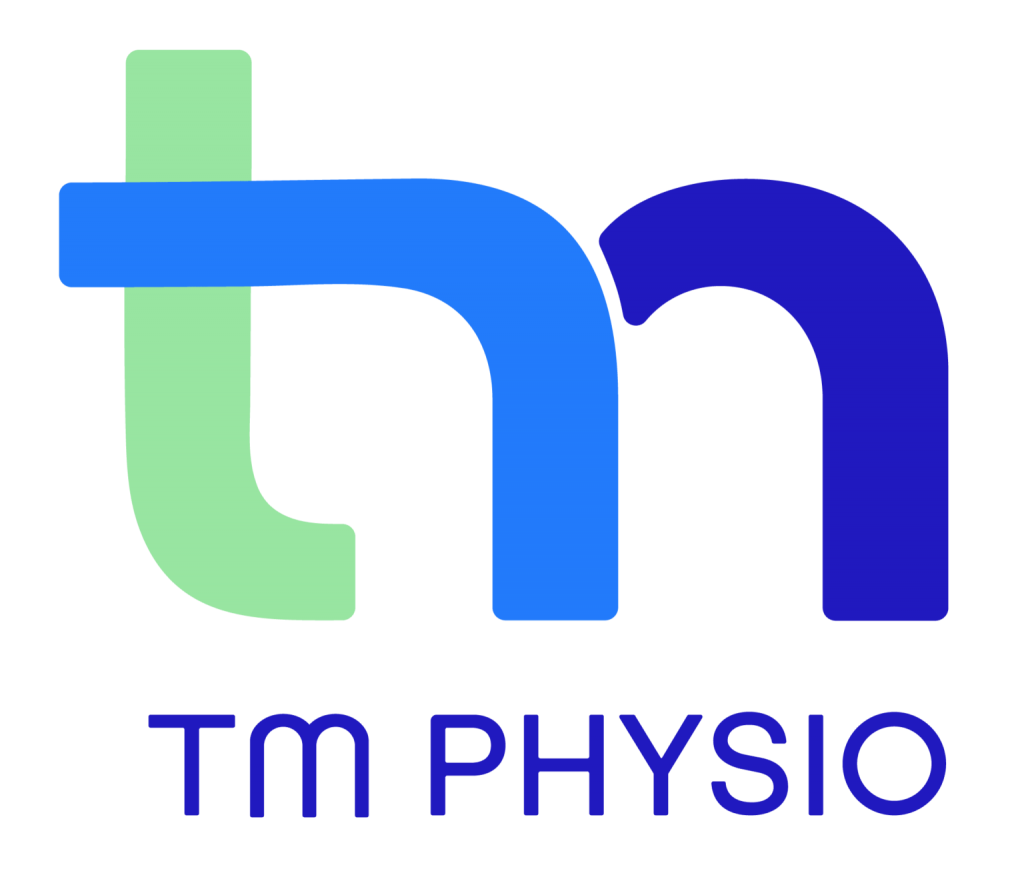 September 2022 newsletter
Exciting times at TM Physio as we launch to you our new TM Physio logo! What do you think?? Let us know by return email.
Over the next few months, you will slowly see the new look and colors around the TM Physio clinics and through our online platforms. Watch this space…more exciting changes coming soon….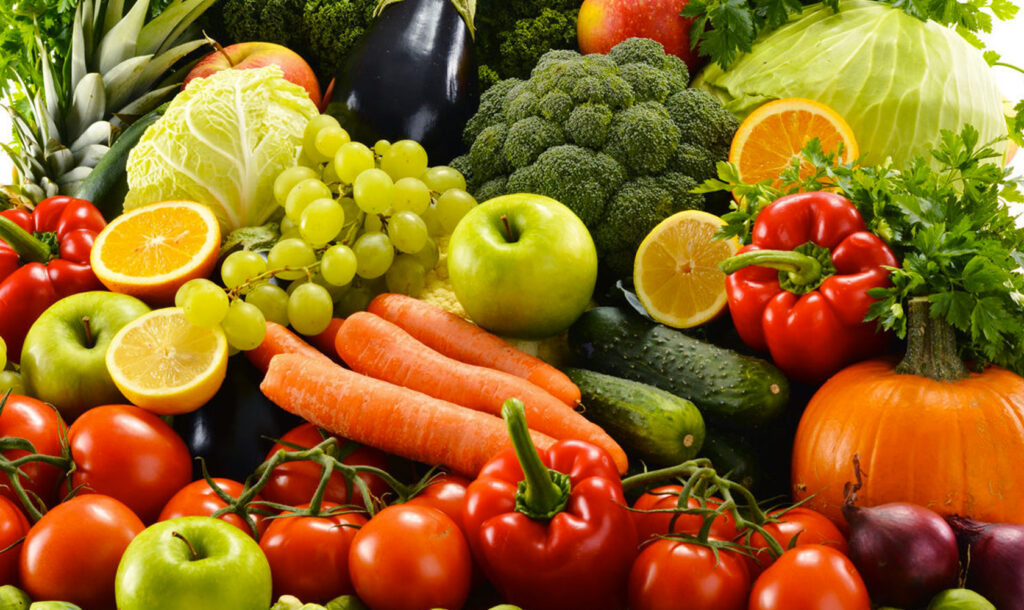 We are excited to introduce our new class 'The Midzone – Glucose Management Program' specifically for people with all types of Diabetes. The class combines diabetes education and exercise to help you live an active healthy life. Click here​ to find out more.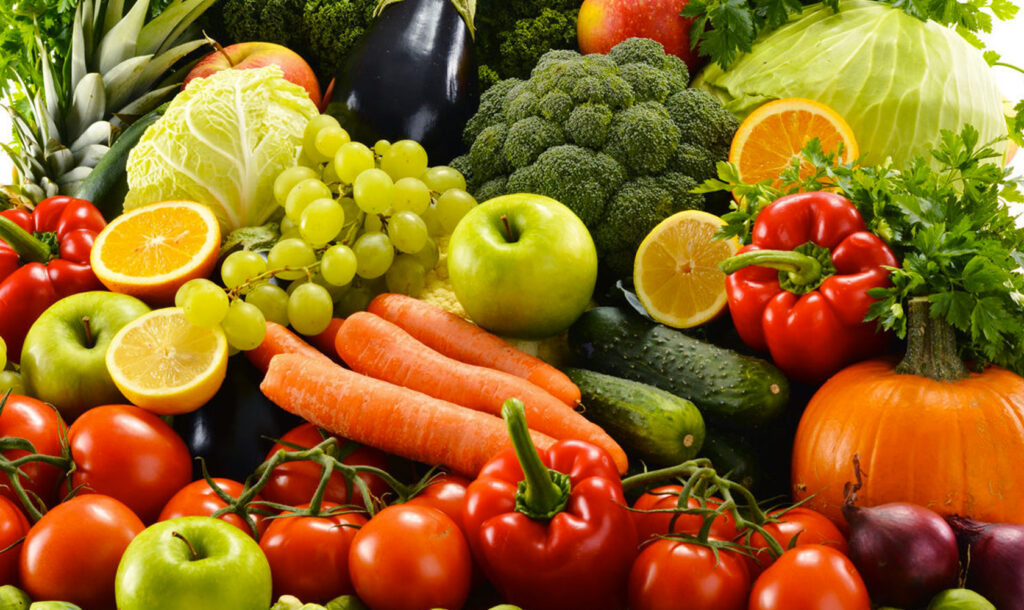 We have just passed the Winter Solstice ❄️ and are on the way to more daylight again 🙂. 

The article for the June is about feet injuries 👣. Did you know that there are more than 7000 nerve endings in a foot – no wonder they are a sensitive part of the body!

It's not too late!

Due to this special being so popular we have extended it for another two weeks. 
Come and see Adam anytime before the 17th June and get your $49 tailored home exercise program!

Call us on 6254 9889 to find out more or to make your appointment.