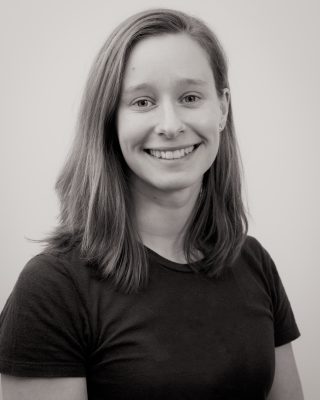 Bachelor of Applied Science in Human Biology, Master of Physiotherapy
Vanessa graduated with a Masters of Physiotherapy at the University of Canberra in 2012, following completion of a Bachelor in Human Biology in 2009. She has been a member of the Australian Physiotherapy Association since 2010. Vanessa is based at our Kippax and Deakin practices.
Vanessa has experience treating AFL athletes at a local level and gymnastics athletes at a state level from junior AFL injury clinics to travelling to Nationals with ACT representative acrobatic and trampolining athletes.
She is passionate about health promotion and patient education, and has a keen interest in jaw and spinal physiotherapy, particularly headaches and jaw clenching and grinding. Vanessa also has experience with hydrotherapy for a variety of acute and chronic conditions including post-surgical rehabilitation, with 3 years of experience and postgraduate study in aquatic physiotherapy. She has also completed post-graduate training in dry needling. Vanessa currently co-manages the aquatic physiotherapy program for tm physio.
In her spare time Vanessa likes to do yoga, go camping and hiking, read, travel and go to music festivals.