Dear TM Physio Community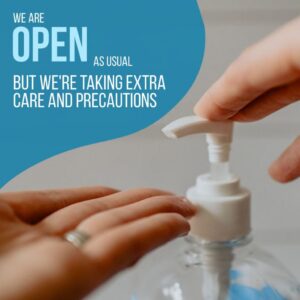 I hope you are all keeping safe in these challenging times. TM Physio is open for business. Physiotherapy is an essential service in our community to treat and optimise the physical health and well being of our population. This has never been more important as we face increased stress, loss of exercise routines and changing of work environments. The Hon. Greg Hunt: The Australian Minister for Health has confirmed that ALL allied health businesses can continue working and are encouraged to do so. In addition he has indicated that they are now developing full allied health telehealth options within the week for allied health along with all other health and medical services. This will be part of a staged plan. "Face to face services for many remain vital so where possible, we encourage you to continue. I thank you for your courage, dedication and care", the Minister has said.
At TM Physio we remain committed to providing  physiotherapy care in a safe environment for all our staff and valued clients, within a health professional setting. We continue with screening of patients and increased sanitisation procedures, plus increased spacing in our waiting rooms. If you have returned from overseas in the last 14 days or had close contact with a confirmed case of COVID-19 we will see you in 14 days to resume your treatment. Also as we ask of our staff, please be respectful and do not come to our clinic if you are unwell. Stay home and recover and we will see you in a fortnight when you are feeling better.
For those of you who are in self isolation or restricted to home based work and can't make it to our clinics, we are preparing to launch our telehealth services to reach out to all of our valued clients. Telehealth involves web based video consults to assess and provide treatment for a range of physical health needs. It is important we continue to adapt to the changing environment.  More details will follow shortly, or call/email one of our clinics for further information.
Thank you for your continued support and stay safe. 
Kind regards
Paul and the TM Physio Team

24th March 2020